You'll Get these 3 Powerful Reports Worth Over $200.00
The 7 Keys to Breakthrough Performance in Your Martial Arts School

Master Toby Milroy, known as the "Master Systematizer," will show you the 7 Keys to Breakthrough Performance in Your Martial Arts School. This video is a thorough presentation of the the vital statistics that not only assess the health of your school, but reveal the problem areas that are holding you back from greater levels of success. Whether you are just starting out or you currently have over 300 students, this presentation is a MUST SEE for all serious martial arts school owners and program directors.
The Ultimate Martial Arts School Management System

This short, focused report will show you how to create more time in your school, spend more time doing what you love (teaching the martial arts), and get more students who will gain the benefits of your instruction. In any business, systems make the difference between success and failure. In the martial arts business, where thousands of schools close their doors every year due to poor management, systems that have proven themselves successful over and over are the easy way to success.
Case Studies of Successful Martial Arts Schools

Success leaves clues. If you can follow the clues left by successful martial arts schools, you can follow their path to success. This case "brief" includes quotes by successful school owners describing how they achieved their phenomenal levels of growth and income, while preserving their peace of mind.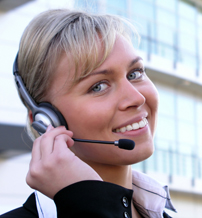 Fill out the above form and we'll also give you a special one-on-one in-depth martial arts school analysis with one of our business development experts . . . Absolutely FREE! We'll show you how you can save time, save money, and make more money . . . all without compromising your high standards of instruction!
Copyright 2017 - Amerinational Management Services - All Rights Reserved